-->
Classical Five Element Acupuncture is an ancient form of medicine that works by treating a person at the levels of
body, mind, heart and spirit.
This website is a resource - a means for clients,
for practitioners and for those who are just interested to find out more about this beautiful form of acupuncture.
Have a look through the menus above!




It enables a person move back into harmony with themselves,
their emotions and their life as a whole!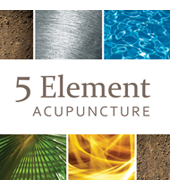 Have a look through the menus below